---
Patrick J. Boog
Attorney and Counselor at Law in private practice
321 West Lake Lansing Road
East Lansing, Michigan 48823
(517) 333-2982
(517) 333-9869 (Fax) Email Website


---
Harold (Bud) Jenks
Licensed Electrical Contractor
Triangle Electric - Lansing
I do all types of repairs, remodels, and new installations
both residential and commericial, 24hr Emergency Service
Reasonable Rates and Senior Discounts
(517) 719-3307 Email

---
Beverly (Tucker) Lang and David Lang (Class of '67)
Virtually known as Silver and Goldie
LTS Productions Website
Machinima by Silver and Goldie Website
We offer script-to-screen video production for corporate, trade, professional, nonprofit and government clients, working in both the real world and in the virtual world of Second Life, where video production is called "machinima."
Phone: 517-675-7200 Email
---
Mark Herrick
16261 Lancaster Way
Holly, MI 48442

Artist, Music Producer, Author.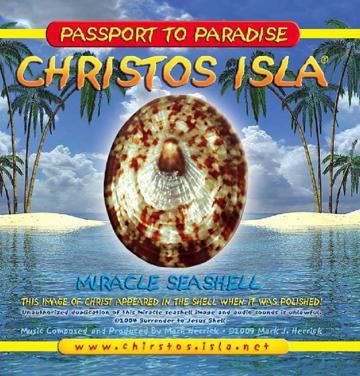 This is my newest CD. Click the image to learn more. We sounded pretty close to Santana with our music. My songs are kind of reflexed the Santana sound with a latin beat. I came up with a name for our band. I called it Christos Isla Band. This means; Christ Island Band in Spanish. After four years of writing and a year of production I was able to put together 12 songs and build an album.

The songs on the cd are...

1. Become One 2. Isla Invitation 3. The Island Song 4. Fuego ( Fire ) 5. Ondas ( Waves ) 6. Paradise Sky
7. Caliente Sol ( Hot Sun ) 8. See Shell ( about the shell ) 9. Warning Drums 10. Waterfall 11. Seven Seas 12.From the Heart

Any classmates that want to buy original first cuts please send me a check for $10.00 plus $5.00 for shipping. It will eventually on iTunes and CDBaby, but these are original first cuts.

Click here to see a portfolio of my paintings, music, and artwork. Here is an summary of my work

There are a few prints left of my painting "The Love Letter" shown on page eight of the PDF document above. It is a beautiful classic style.
All prints of paintings were very limited editions. Once sold there will be no more. All the others paintings and prints were sold.

Click Here to view the painting.

Email me at m.herrick25@comcast.net if your are interested in obtaining one of these rare prints.
I'm sure they will increase in value as the others have as seen in the summary of my work.

---
>Do you have a business or organization you want others to know about?

Email: Click here to email The Web Guy and we'll add your business to this page.
Listings are FREE!!!